Carl Tanzler von Cosel was a German immigrant and x-ray technician who became obsessed with the young Elena Milagros de Hoyos while she was a patient, and he an x-ray technician, at Marine Hospital in Key West FL in 1930. Carl was a self-proclaimed medical expert, and convinced Elena's desperate family to try a myriad of treatments, including some of his own invention. Carl didn't hide his feelings for Elena, who he called Helen, though her family reported that she did not share his sentiments. In fact, some sources say her mother encouraged Elena to accept Carl's help, but to remain firm against his romantic proposals.
Despite everyone's best efforts, Elena passed away from tuberculosis in October 1931. Carl offered to pay for the funeral and erect a mausoleum for Elena. Her grieving family agreed, and they buried her in Key West Cemetery. Carl visited the cemetery almost every day after Elena's burial.
Two years later, in the dead of night in April 1933, Carl stole Elena's body from its resting place, and carried it back to his home in a wagon. He claimed Elena's spirit was begging him to take her. At home, he strung her bones together with piano wire, stuffed her body cavities with rags, and covered her skin with silk dipped in wax and plaster of Paris. When her fragile, rotting scalp could no longer hold her hair, he made a wig for her using that same hair. Carl did, in fact, keep Elena's corpse well dressed with clothing and jewelry, and attempted to cover the stench of decomposition with perfumes and disinfectants. 
Carl lived with Elena's body until 1940 when Elena's sister, Florinda, heard a rumor that Carl had taken Elena's body and reported him to police. Inside, they found the body sharing a bed with Carl. It has been reported that a tube had been placed in her vaginal area to allow for intercourse.
Despite the undeniable evidence against him, and a psychiatric examination that dubbed him sane and competent, Carl was never brought to trial. Monroe County determined that the statute of limitations for theft of a corpse and disturbing a grave had expired, so Carl went free. He died in Zephyrhills FL in 1952, under the care of his estranged wife. Until his death, he kept and slept with an effigy of Elena he'd made using her death mask. Carl also wrote an autobiography of his experiences, which can be found here.
Sadly, Florinda, who had reported Carl's crimes and secured the return of her sister's body, also died of tuberculosis in 1944. As for Elena, she was reburied in an unmarked, secret grave at Key West Cemetery in 1940.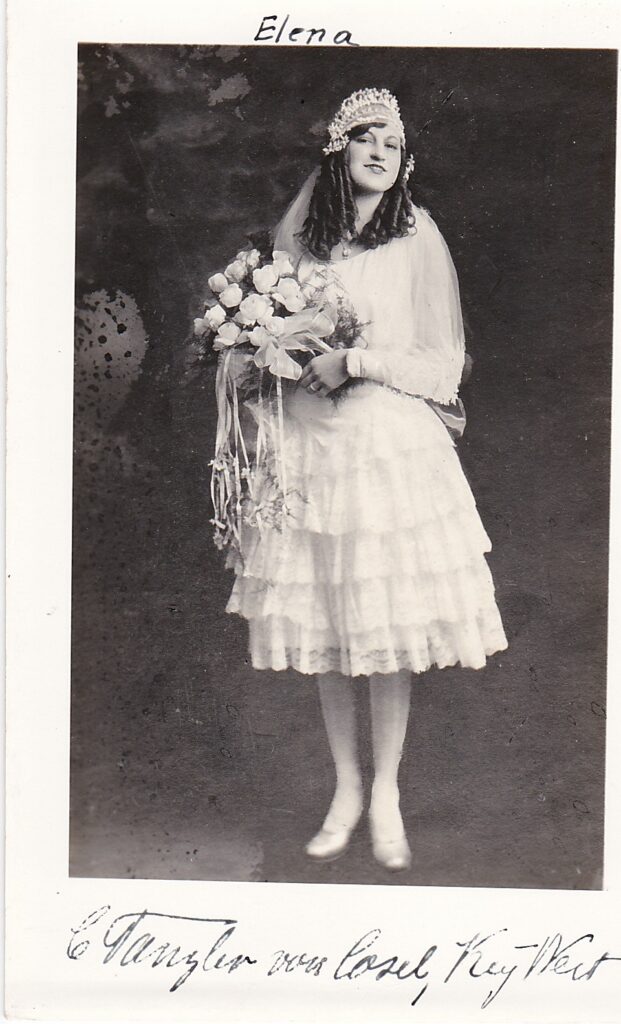 Music:
The following music was used for this media project:
Music: Sings In The Fields by Rafael Krux
Free download: https://filmmusic.io/song/5302-sings-in-the-fields
License (CC BY 4.0): https://filmmusic.io/standard-license
Artist website: https://www.orchestralis.net/
The following music was used for this media project:
Music: Ballade Pour Adeline by DreamHeaven
Free download: https://filmmusic.io/song/5528-ballade-pour-adeline
License (CC BY 4.0): https://filmmusic.io/standard-license
Artist website: https://www.patreon.com/dreamheaven
The following music was used for this media project:
Music: Teller of the Tales by Kevin MacLeod
Free download: https://filmmusic.io/song/4467-teller-of-the-tales
License (CC BY 4.0): https://filmmusic.io/standard-license
Artist website: https://incompetech.com
Sources: