Bienvenidos to ¡Ay Ghost Mio!
Where we explore Latin American and Caribbean paranormal experiences, legends, & lore.
Melissa Trahan, Creator and Host
My name is Melissa. My family fled Cuba following the Revolution in the early 1960s. I am in the first generation to have been born in the US.
Among the many things my family had to leave in Cuba were their stories. You see, in order to succeed in this new place, they had to assimilate. Americans then didn't know or (care to learn) about La Gritona de Seborrucal or los duendes. And I didn't think much of it until I was an adult and realized the plethora of paranormal podcasts out there all seemed to center on the same stories- Roswell, Bigfoot, Gettysburg, etc. If Latin American stories were discussed at all, it was always La Llorona or a semi-mocking reference to El Chupacabra.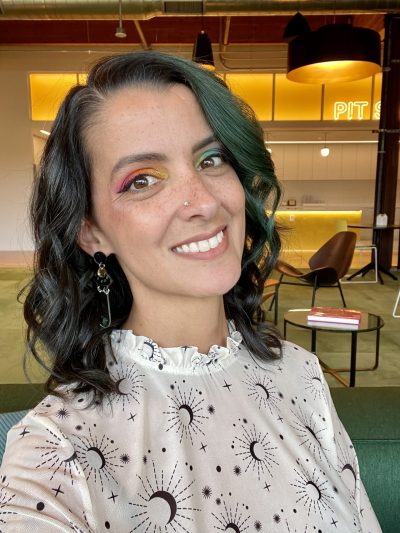 ​I knew there had to be more out there. As a group, us Latines are a rather superstitious bunch; we walk side by side with these phenomena all the time. The supernatural isn't super for us, it's a fact of life. After a life-altering personal experience, I decided to dive in and start learning about those legends. The ones told generation to generation for hundreds of years- stories by us and for us.
¡Ay Ghost Mio! is my attempt to reclaim those stories. Stories shape us, giving us a lens with which to make sense of a chaotic world. From the moment we're born and told our very first fairy tales, we learn about our values, beliefs, and prejudices.
In my "real life" I am a wife and mother to two bolas de candela, a LPN-turned-software tester, tarot dabbler, and crazy cat-lady. I enjoy reading, crafts, gardening, and all things weird or unexplainable.